About Us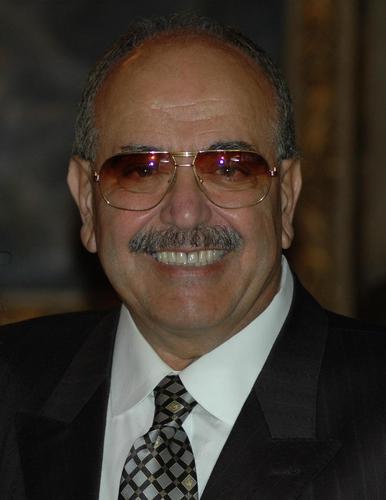 PROFESSIONAL BIO OF STEWART S. FAHMY
Stewart S. Fahmy is the founder and President of California land development company, a leading real estate development company based in Los Gatos, California. Stewart has over 45 years of experience in commercial, retail, and residential development. He oversees the entire operations of California land development, which includes land acquisition, entitlement processing, political advocacy, coordination of engineering and architectural professionals, and human resource administration.
Stewart has a long and successful track record both in California and internationally. He has developed a variety of properties for residential, commercial, and mixed uses. In California, his commercial developments include Quimby Square Shopping Center (34,000 square feet) in San Jose. He also spearheaded the development of the Lake Herman Business Center in the city of Benicia. This 115,000 square foot development over 11 acres included offices, business incubators, and light industry.
Stewart has been responsible for numerous residential developments throughout California. In Southern California, he oversaw the master development of 937 acres in the City of Lake Elsinore. He was responsible for the planning and development of 2000 single family residences, community parks, open space and recreation areas, and a school site. Stewart was also in charge of developing the community clubhouse, including an Olympic-size pool, basketball courts, and other facilities for residents. In Northern California, he has led the development of numerous residential projects including Mirabella Estates and Kettman Road in San Jose, and properties in Brentwood, Oakley, Tracy, San Jose, Livingston, Sanger, Modesto, Waterford and many others.
His international projects span from an apartment complex in Cairo, Egypt, to numerous developments in the Tianjin, China area. As one of the early developers in the Tianjin Economic-Technological Development Area (TEDA), he developed the 200 acre Tianjin Warner Golf Course and clubhouse. Other TEDA projects include hundreds of luxury townhouses, commercial and retail, and a luxury spa. Stewart was also involved in developing a mixed use project in the Tianjin Port Free Trade Zone, which includes over 500 condominium units, retail space, and a Pitch and Putt golf course.
Stewart obtained his B.Sc from Cairo University, and has a MBA from Pepperdine University. He has been a licensed real estate broker since 1976, and a Certified Commercial Investment Member (CCIM) since 1982. Stewart also earned his LLM from Golden Gate University, and his JD from Lincoln Law School, and is a member of the State Bar of California and he is a graduate of the AMDP program at Harvard University.. For years he instructed real estate development at Harvard University graduate school of design in Cambridge Massachusetts.
For over 23 years, Stewart has hosted a weekly cable television show on the San Jose Community Channel, called "The Law and You". He serves on the Board of Trustees of Lincoln Law School. Stewart is a member of the Board of Directors of the St. George Coptic Orthodox Church, and is the founder and past president of the Egyptian American Society of the San Francisco Bay Area.
Other non real estate activities included managing the Bird corporation, later acquired by 3M co, in the Middle East covering 14 nations. Stewart was an instructor at the University of Congo from 1968-1970.