Connemara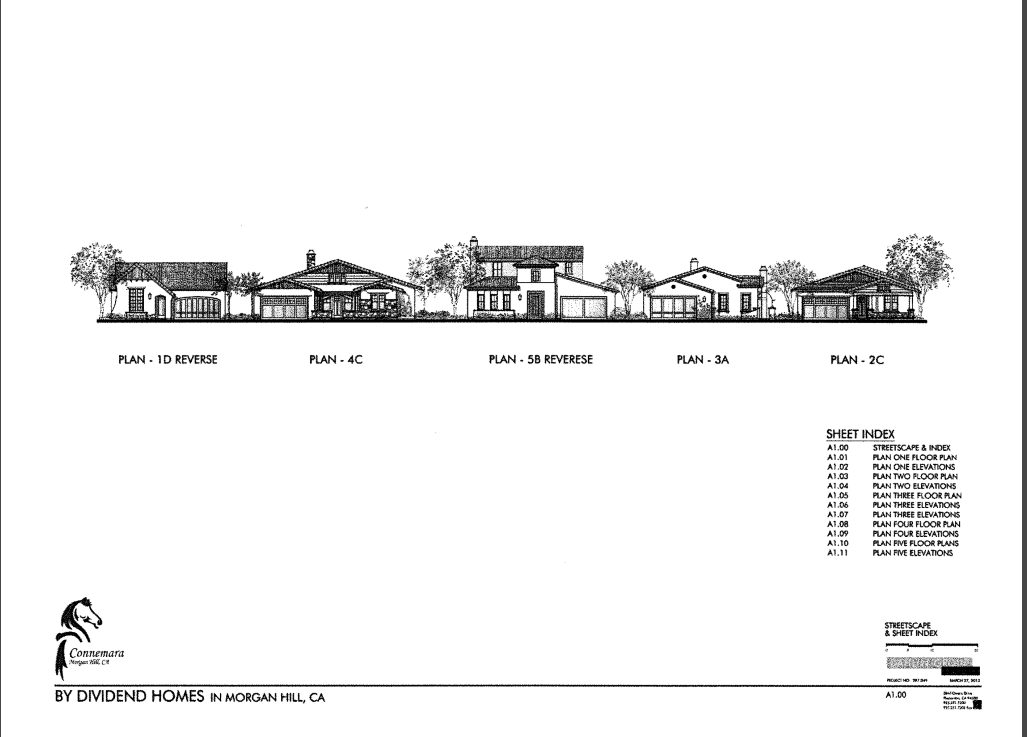 First phase in a three-phase project in Morgan Hill. The first phase contains 22 units. Fully built out, the entire project will have 37 units. All units are age restricted to 55 and older.
California Land Development took a unique approach in the acquisition and development of the Connemara project. CA Land Development negotiated the purchase of the site and partnered with a private homebuilder to process entitlements, design floor plans and elevations, and build out the project. One of the area's top architects was hired to design a project that would be a financial success for investors and a point of pride for the City of Morgan Hill.
The RCDS process in Morgan Hill is typically an arduous obstacle for most developers. Along with its partners, CA Land Development formulated a strategy which took advantage of more lenient RCDS approval processes for senior projects, thus the 55+ age restriction.
Further, the 22-unit allocation for Phase I and the 37-unit total may seem arbitrary, but it was phased that way to save time and money. Morgan Hill allows a 15-unit allocation for ongoing projects without requiring the submittal of a new application. Connemara, with only 15 units left in the balance as an "ongoing" project, would be able to receive allocations without the time and expense of a whole new application.
Title Report
Purchase price and sale negotiation
Floor Plans, elevations
Budget
CMA including comparable land sales, comparable projects
Appraisal
RCDS
---