Copper Trails (Ceres, CA)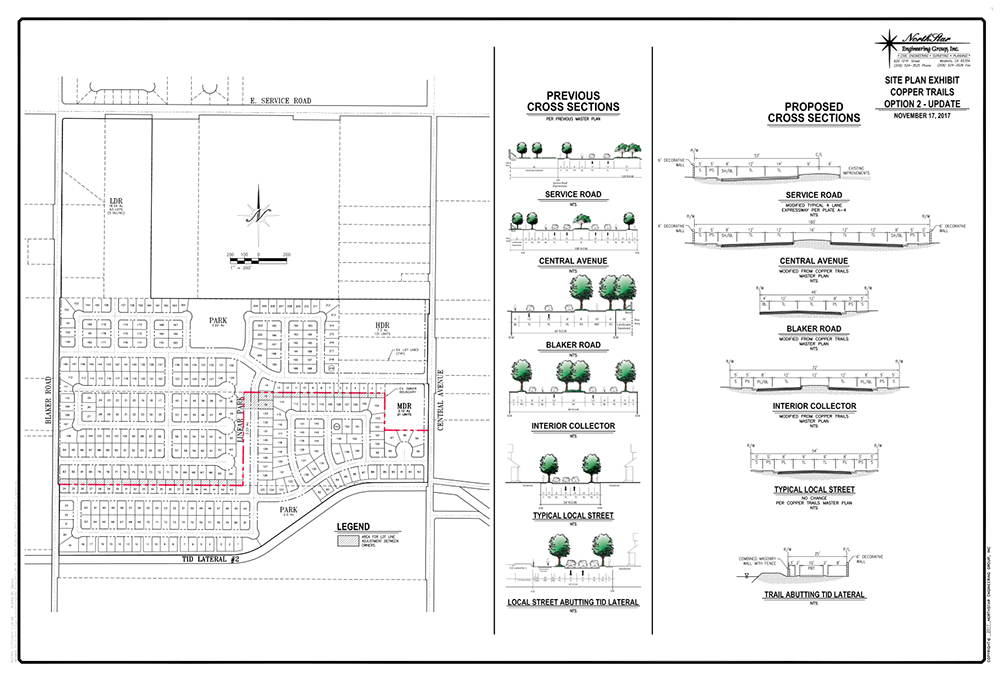 The Copper Trails Master Plan Phase I involves the development of 50 acres within the 175-acre Copper Trails Master Plan area near the city of Ceres, in Stanislaus County, California. Phase I would develop 200-225 units on a 50-acre site within Copper Trails. The Copper Trails Neighborhood Master Plan is designed for single-family homes, including medium and high density residential units. There are also plans for a neighborhood park and a 5-acre trail network.
Where many developers saw a prohibitively long and complicated approval process, California Land Development capitalized on an opportunity to capture the growth of the burgeoning City of Ceres.
CA Land Development worked with the City of Ceres and its consultants to integrate various land uses, as well as maintain a strong community character, and promote diverse transportation options Key challenges included balancing the vast infrastructure needs required by the city with the need for a financially feasible project. This work included hiring top notch master plan consultants, reworking the phasing plan for the Master Plan, conducting community outreach and facilitating negotiations with several neighboring landowners.
Coordination with City Consultants and Private Consultants
Copper Trails Master Plan Revised Phasing
Water Distribution Phasing, Wastewater Phasing, Storm Water Phasing
Community Outreach
---