5 Ways the Expiration of Tentative Maps Gets Extended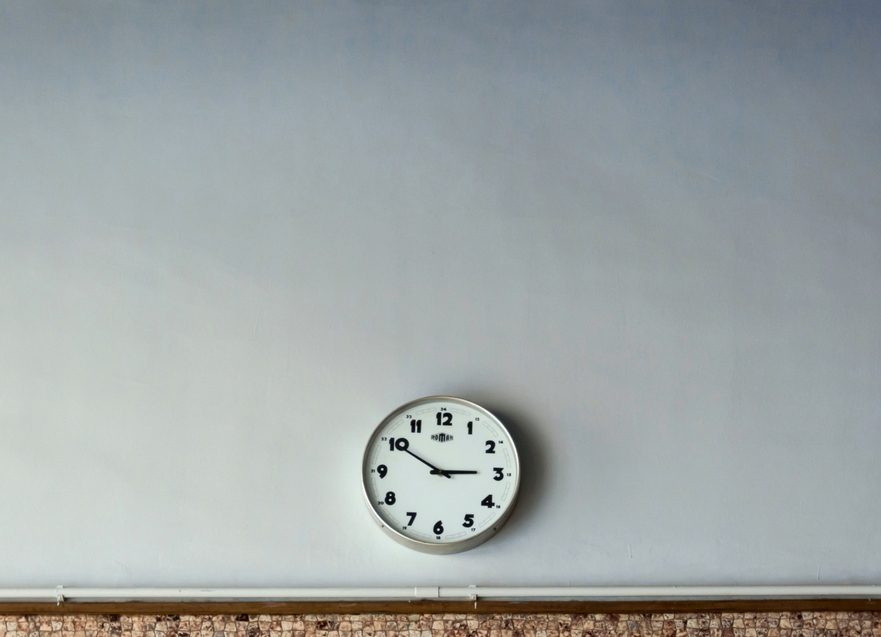 Considering how costly and time-consuming it is to get a tentative map approved, the expiration of tentative maps happens quickly. Even when nothing goes wrong, developing a well-planned, moderate-sized residential project in California takes at least 18 months and a few hundred thousand dollars. And yet, in most cases, the tentative map expires only two years after its initial approval. Fortunately, certain laws have been passed to extend the expiration of tentative maps.
By the end of this post, you'll understand how long of a "life" a tentative map lives, and how the expiration of tentative maps gets extended in certain cases.
[Automatically calculate the expiration of a tentative map with this calculator.]
Keep in mind that everything in this article applies to all types of tentative maps—vesting/non-vesting tentative tract maps and tentative parcel maps.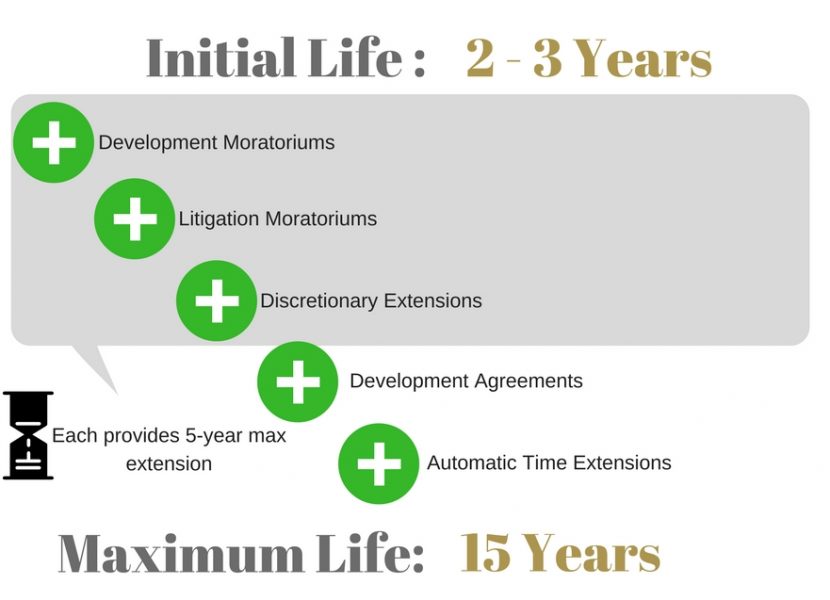 Initial Life of A Tentative Map
All tentative maps in California are granted a two-year "initial life" under the California Map Act. By the end of the initial life a developer must have filed a final map, or filed for an extension. Otherwise, the map expires and the developer must restart the approval process.
The Map Act also allows for individual cities to grant tentative maps an extra year on their initial life. Depending on the city, the original expiration of tentative maps may occur up to three years after the tentative map's approval date.
Why the Extensions?
We mentioned earlier that tentative maps have a short life. Of course, 'short' is a relative term. In residential land development, even a small turn in the market can make a project unprofitable.
And while the approval of a tentative map is a huge milestone, the project is still at least 18 months from breaking ground. And remember, when a tentative map is approved, the decision to proceed with the project was made at least 18 months earlier.
A lot can change in that period, and timing is critical. It's not uncommon for developers to extend the expiration of tentative maps. The way real estate markets naturally fluctuate make tentative map extensions necessary not just to help developers, but also for the health of California's housing market.
Tentative Map Expiration Extensions
California has enacted legislation to extend tentative maps, both in the original Map Act and in legislation passed more recently. Here are the five types of extensions:
Discretionary Extensions
Discretionary extensions of tentative map expiration dates are the most common extension. Under the Map Act, anyone who has an approved tentative map may apply for a discretionary extension. The city will review the request and either approve or deny it. The resulting extension will be good for one year. You may apply for multiple extensions for a maximum of five years.
Litigation Moratoriums
Litigation moratoriums essentially put the 'pause' button on the life of a tentative map. When a developer is unable to proceed because of litigation involving their project, the time that passes does not count against the life of the map.
For example, say a map was approved on January 1st, 2017 and litigation started the same day and lasted one year. Assuming the map had an initial life of two years, the map's new expiration date would be January 1st, 2020. The tentative map's expiration was thus extended by one year due to one year of litigation.
Like discretionary extensions, litigation moratoriums extend tentative maps up to a maximum of five years.
Development Moratoriums
The concept of tentative map extensions for litigation moratoriums is the same for development moratoriums. Cities may institute development moratoriums for a variety of reasons. However long the moratorium lasts, the tentative map's life will be paused for the duration of the moratorium. However, like litigation moratoriums, development moratoriums may only extend the life of a tentative map for up to five years.
Development Agreements
Development agreements can result in very different circumstance than the ones outlined above. These agreements, between the city and developer, may extend the life of a tentative map for as long as they want. The agreements are like contracts, so they can include lots of stipulations on the expiration of tentative maps, assuming they're lawful.
Automatic State Extensions
Automatic state extensions are granted by several laws. Five bills were passed by the California State Legislation since 2008—SB 1185, AB 333, 116, and 1303. Each of these bills has certain criteria that a tentative map must meet. Based on the criteria, the automatic state extension may or may not apply to a given tentative map. We broke down the criteria for tentative map automatic time extensions in another post.
Even when you understand the criteria, it can be time-consuming to figure out the extensions for your tentative map. That's why California Land Development built a calculator to calculate the automatic time extensions for you.
---